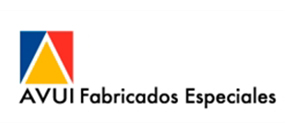 Alto Madero nace en 1997 desde una profunda inspiración familiar y un fanatismo hacia la decoración. Somos una empresa familiar en la cual el fundador es el padre de la familia, que junto a la señora Carolina Castro y su afición hacia la decoración, han construido lo que es hoy Alto Madero.


Con la necesidad de transmitir este talento y pasión hacia las personas que les gusta tener los espacios en los que más disfrutan ambientados de la mejor manera y adecuados completamente a sus gustos y tamaños, Alto Madero se encarga a partir de su enfoque de nicho a echar a volar la mente de aquellos que quieran renovar o remodelar sus muebles a partir de un foco único en el que se ofrecen productos y diseños innovadores y una tecnología de renderización que permite proyectar a los clientes los ambientes en imágenes digitales en 3D para desarrollar los muebles a gusto y a petición, así mismo el cliente puede ir jugando con lo que le vaya llamando la atención junto a la ayuda del diseñador para que unidos lleguen al resultado final. A esto se le suma la atención personalizada que ofrece con horarios programados exclusivamente para atender al cliente y lograr generar una experiencia Be to Be y por último, el trabajo que se ofrece con productos de fabricación nacional de primera calidad, construidos con maderas nativas y enchapes de madera de Raulí o Coihue.

¿Cómo trabajamos?

En Alto Madero cada ambiente se puede diseñar y proyectar a medida, según la necesidad de cada cliente. Trabajamos con maderas nobles como raulí, combinadas con vidrio y aplicaciones en acero para darle un toque de elegancia, luminosidad y calidez a los ambientes.

Los muebles son fabricados a pedido y a medida del cliente, por esto necesitamos el tamaño exacto del producto. Como todas las dimensiones son diferentes, los precios varian dependiendo de la magnitud, entonces para recibir el precio de un producto debes saber en la medida que te gustaría cotizar y nosotros te ayudaremos.






Decor always attracts people. Even fans of online gambling play on those
fast payout casinos
websites, which are more attractive for the interesting design of the site.
Today online slots - the easiest and most interesting way to play on
http://gosuperslot.xyz/
. Usually they do not require special skills players or previous installation of the program, they are distinguished by original animations and exciting stories. But for the game to be successful, it is recommended to adhere to certain tactics. We have carefully studied which specific strategies for playing slots will help you to win big rewards. So, if you are interested in how to win slot machines online, it will help you learn the most effective methods that will increase your chances of success:
You can also use the Anti-Martingale strategy. But here everything works exactly the opposite. The essence of the method is to increase the rate in case of winning and reduce the amount after issuing an unsuccessful combination. This algorithm of actions may seem illogical to someone. Some players are faced with the fact that the slot machines after winning begin to bring a series of losses. Although often the opposite happens, players are able to win several times in a row.
The main advantage of this system is that it is easy to recover, but at the same time, the money will not be lost too quickly. It is recommended to use the strategy first in the free demo mode.