Internetissä on erityisiä resursseja, jotka julkaisevat nettikasinoiden luokituksia
https://suomikasinot365.com/
, joista voi helposti löytää arvosteluja käyttäjää kiinnostavista uhkapelisivustoista. Kun he etsivät palvelun laatua koskevia luokituksia, he lukevat tietoja kokeneiden pelaajien foorumeilta, joissa on todellisia arvosteluja. Tavallisten pelaajien kokemukset antavat tarkkaa tietoa pelistä ja virtuaalisten uhkapelisivustojen sudenkuopista.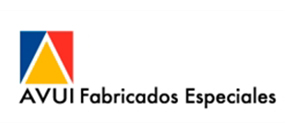 Alto Madero nace en 1997 desde una profunda inspiración familiar y un fanatismo hacia la decoración. Somos una empresa familiar en la cual el fundador es el padre de la familia, que junto a la señora Carolina Castro y su afición hacia la decoración, han construido lo que es hoy Alto Madero.


Con la necesidad de transmitir este talento y pasión hacia las personas que les gusta tener los espacios en los que más disfrutan ambientados de la mejor manera y adecuados completamente a sus gustos y tamaños, Alto Madero se encarga a partir de su enfoque de nicho a echar a volar la mente de aquellos que quieran renovar o remodelar sus muebles a partir de un foco único en el que se ofrecen productos y diseños innovadores y una tecnología de renderización que permite proyectar a los clientes los ambientes en imágenes digitales en 3D para desarrollar los muebles a gusto y a petición, así mismo el cliente puede ir jugando con lo que le vaya llamando la atención junto a la ayuda del diseñador para que unidos lleguen al resultado final. A esto se le suma la atención personalizada que ofrece con horarios programados exclusivamente para atender al cliente y lograr generar una experiencia Be to Be y por último, el trabajo que se ofrece con productos de fabricación nacional de primera calidad, construidos con maderas nativas y enchapes de madera de Raulí o Coihue.

¿Cómo trabajamos?

En Alto Madero cada ambiente se puede diseñar y proyectar a medida, según la necesidad de cada cliente. Trabajamos con maderas nobles como raulí, combinadas con vidrio y aplicaciones en acero para darle un toque de elegancia, luminosidad y calidez a los ambientes.

Los muebles son fabricados a pedido y a medida del cliente, por esto necesitamos el tamaño exacto del producto. Como todas las dimensiones son diferentes, los precios varian dependiendo de la magnitud, entonces para recibir el precio de un producto debes saber en la medida que te gustaría cotizar y nosotros te ayudaremos.